OBE
TRIGGER A CREATURE

ObE is a living digital organism whose erratic behavior is impossible to predict. The audience is invited to participate using sensors that cause the living organism to react. Operating like a theremin, each hand generates visuals and sound events leading the show into a live collective performance. The unique capabilities of the SATosphere yield an immersive audio-visual narrative in an impossible audio-visual space.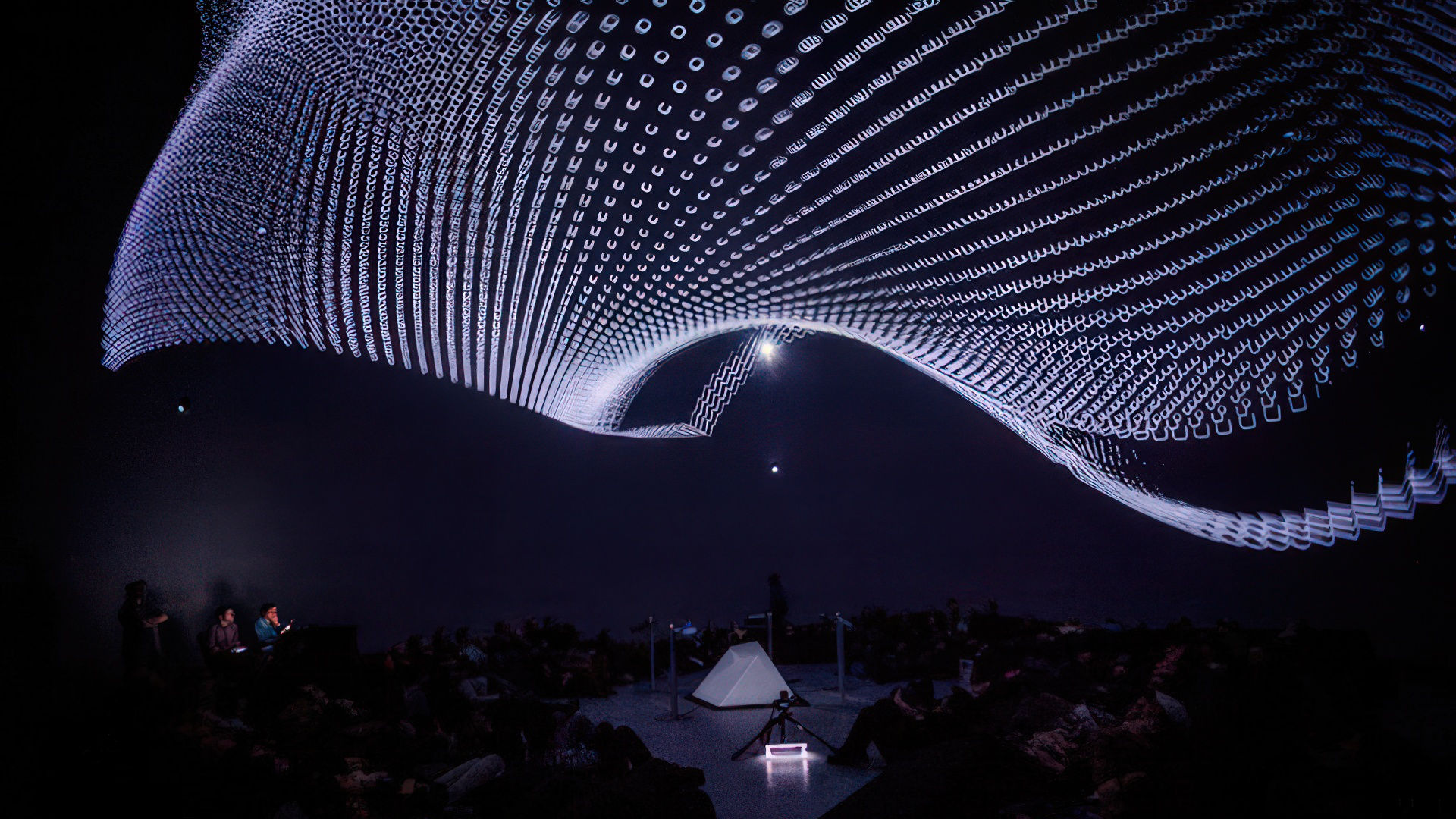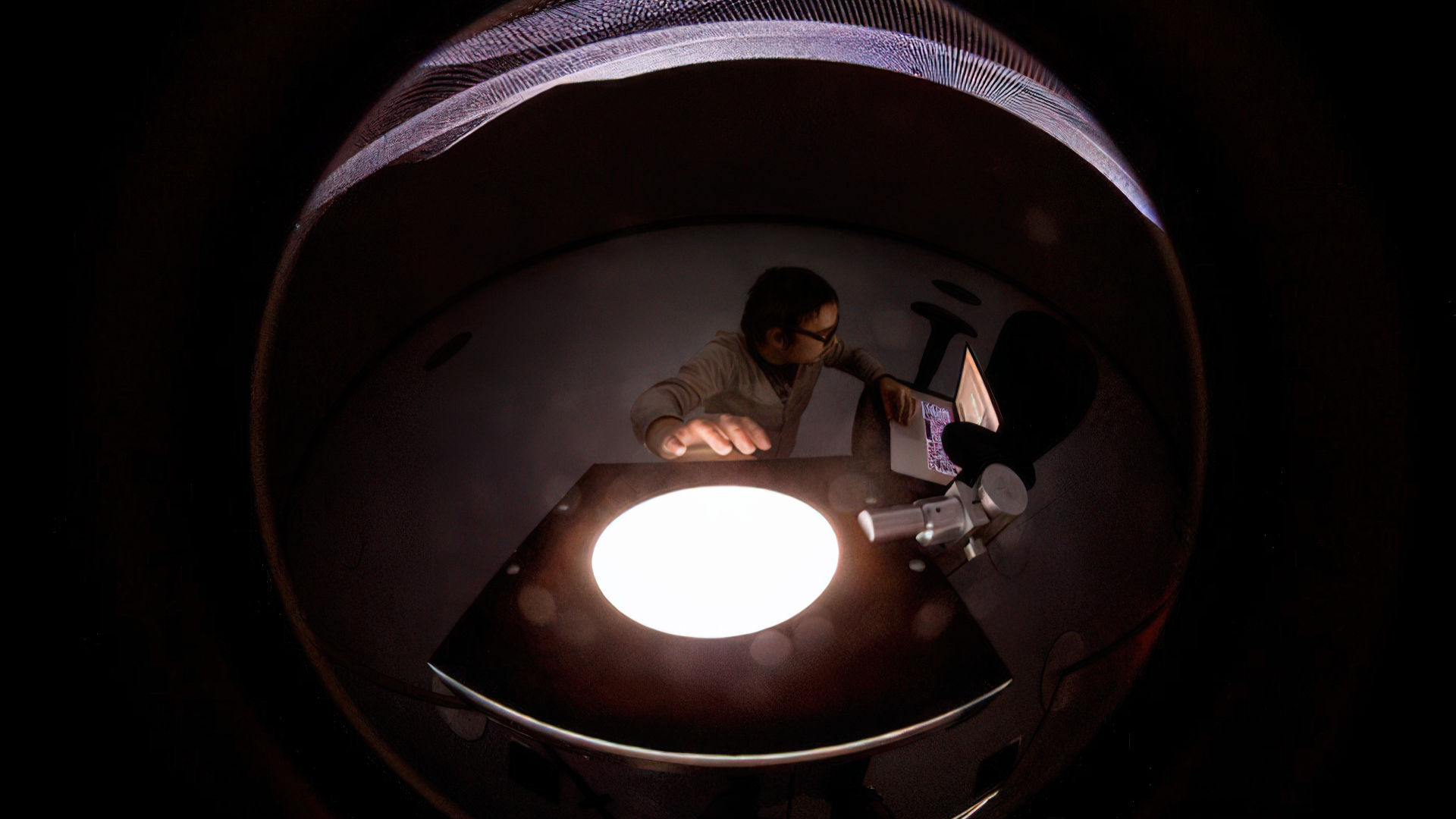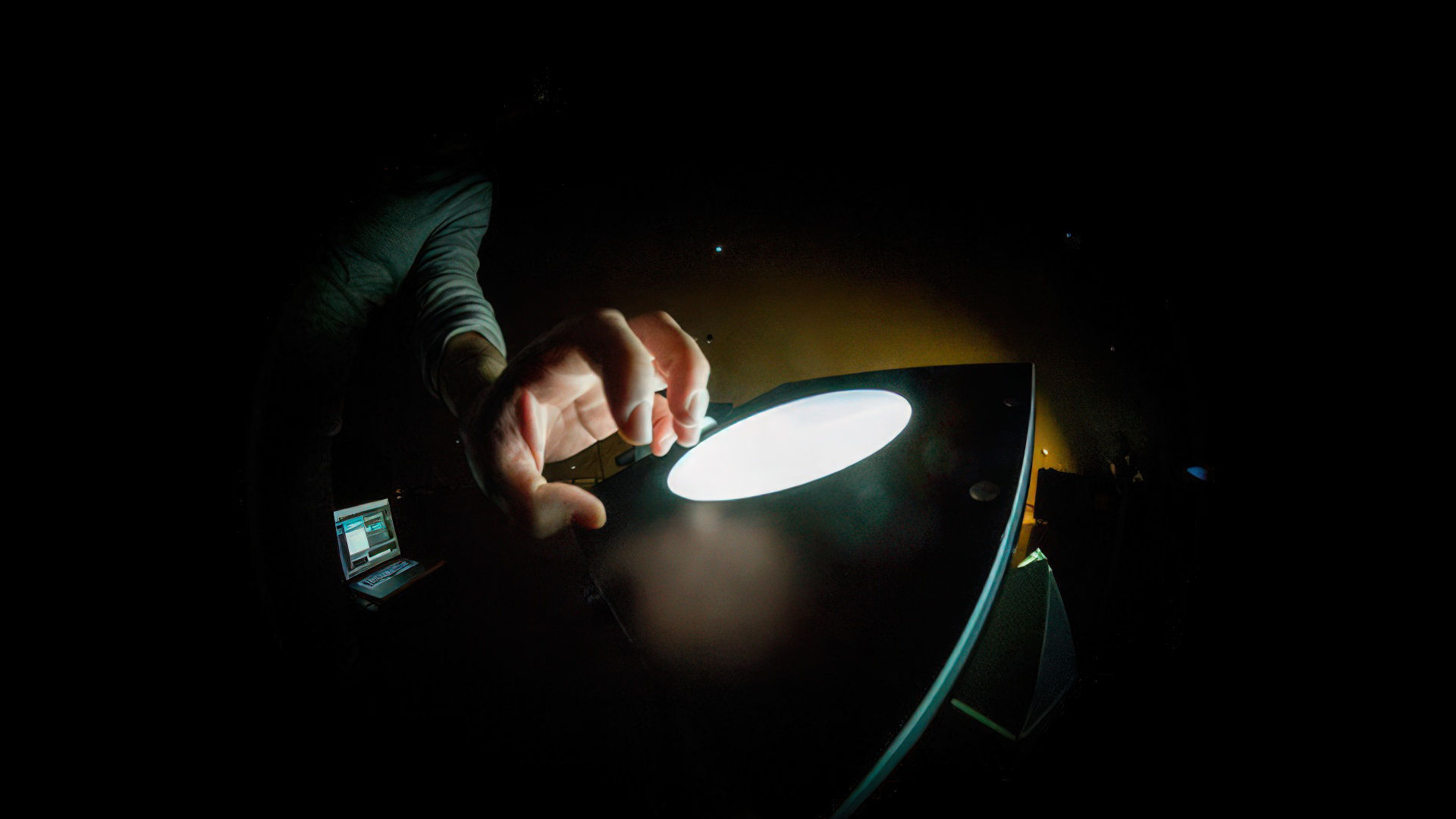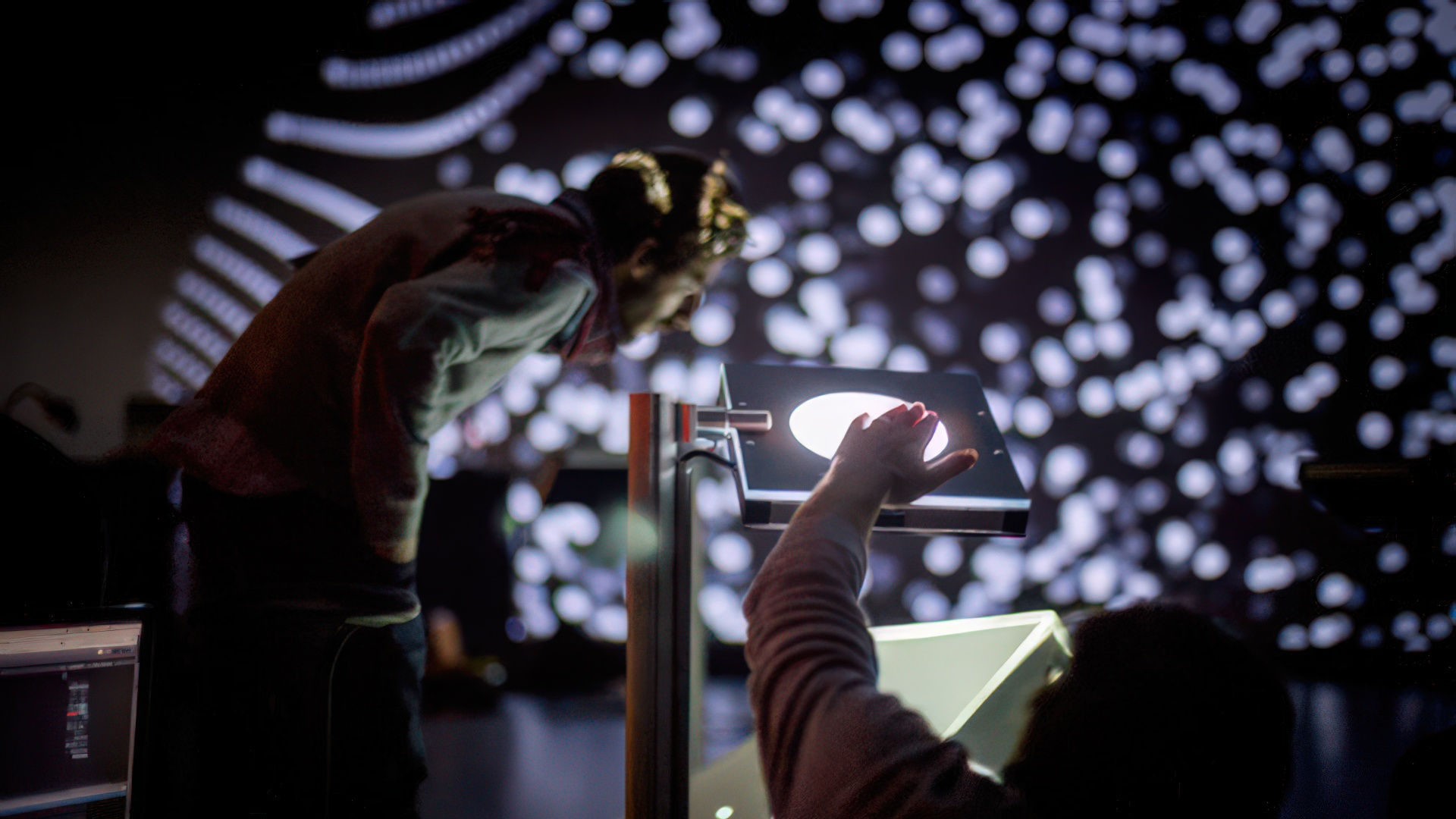 INFRARED SENSOR CONTROL LIGHT AND SOUND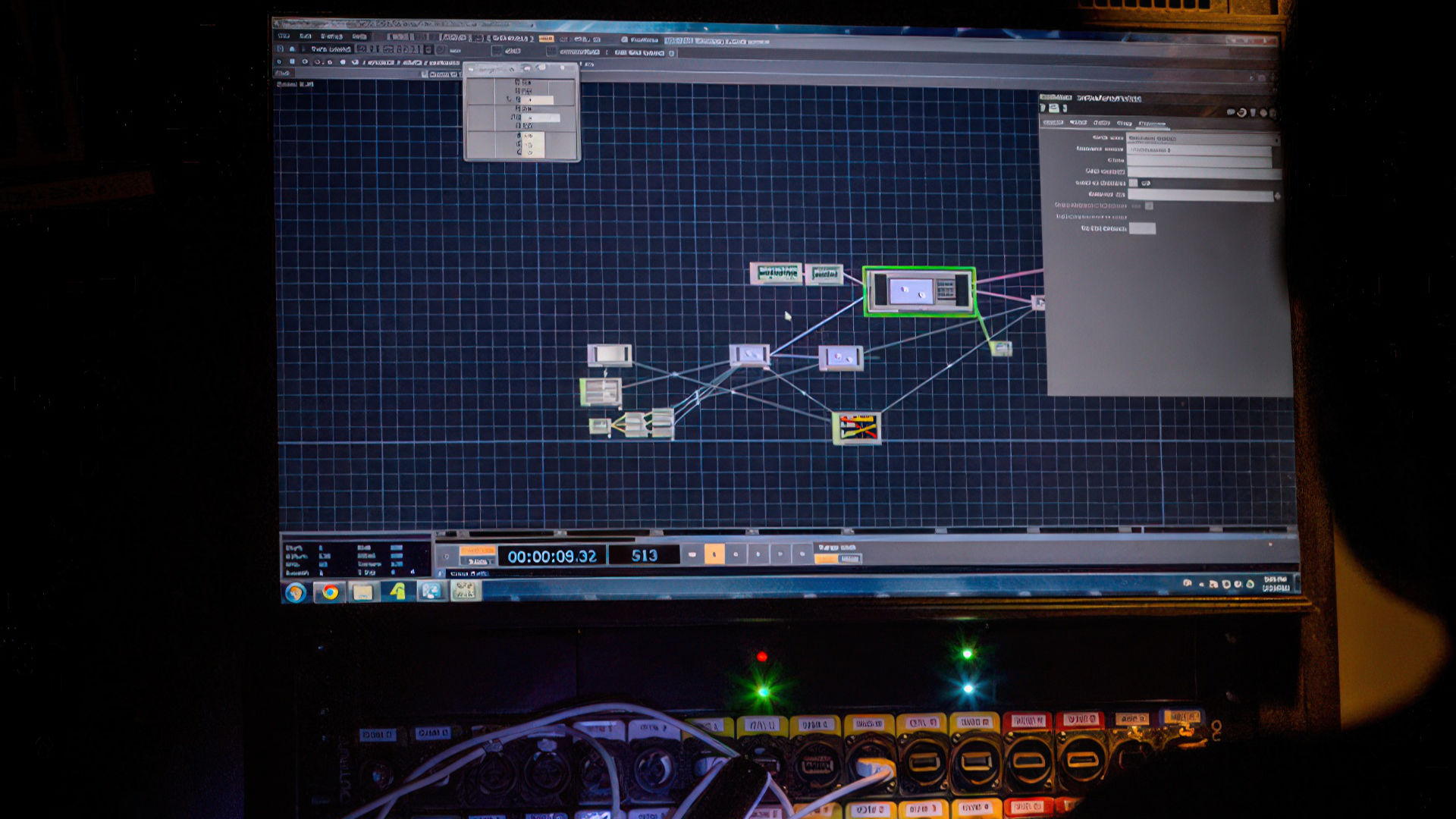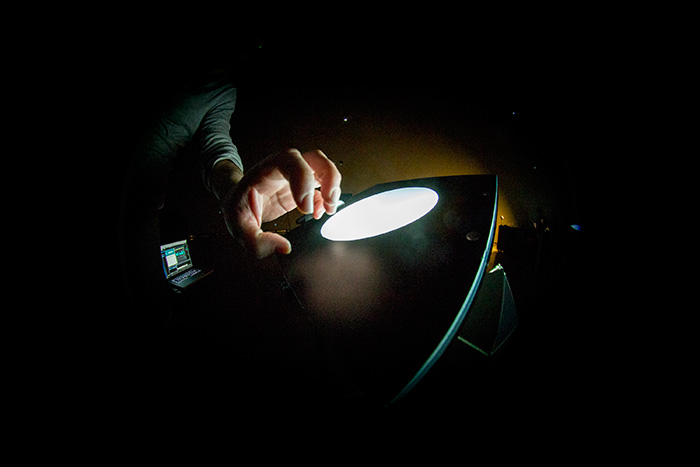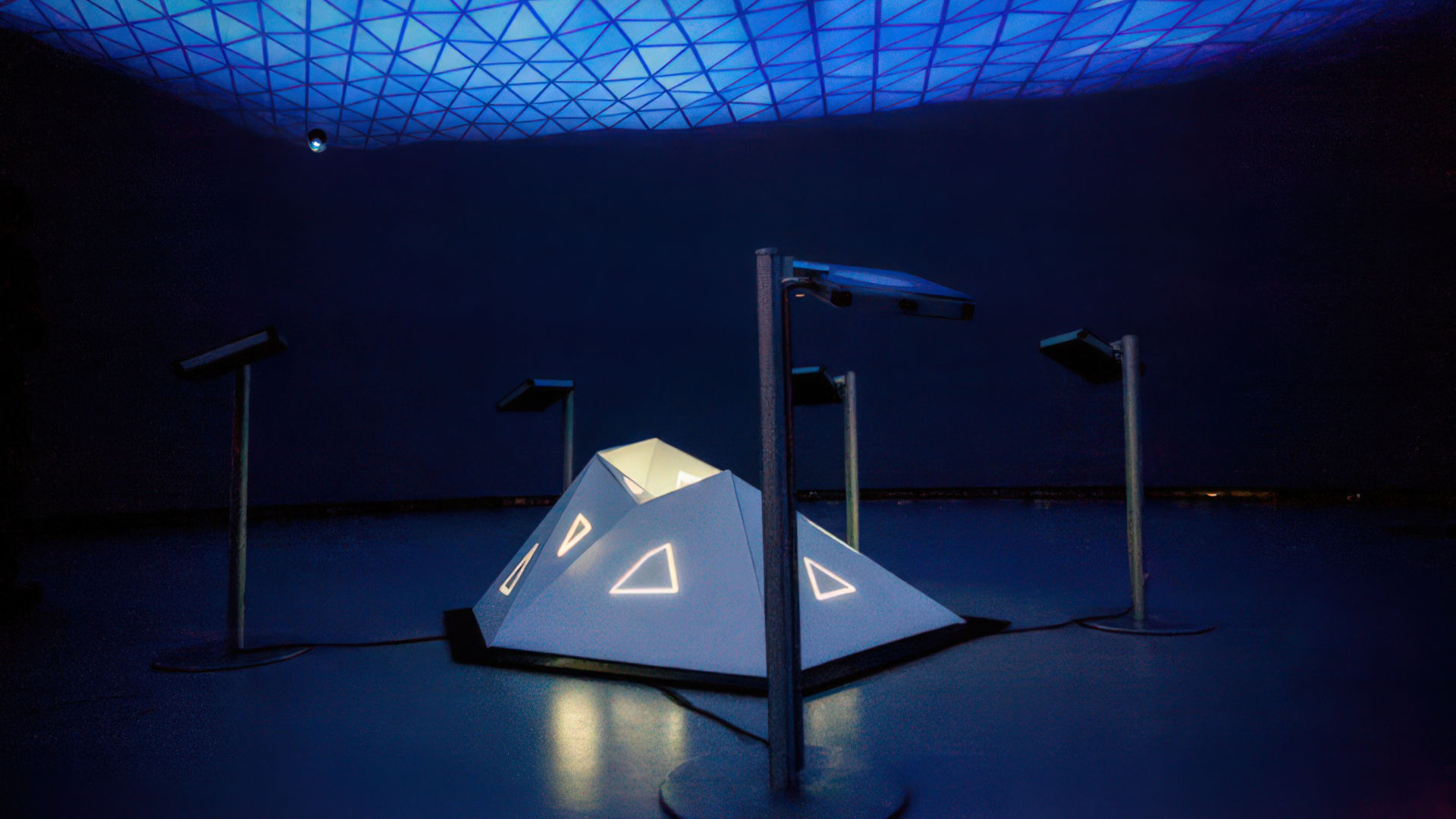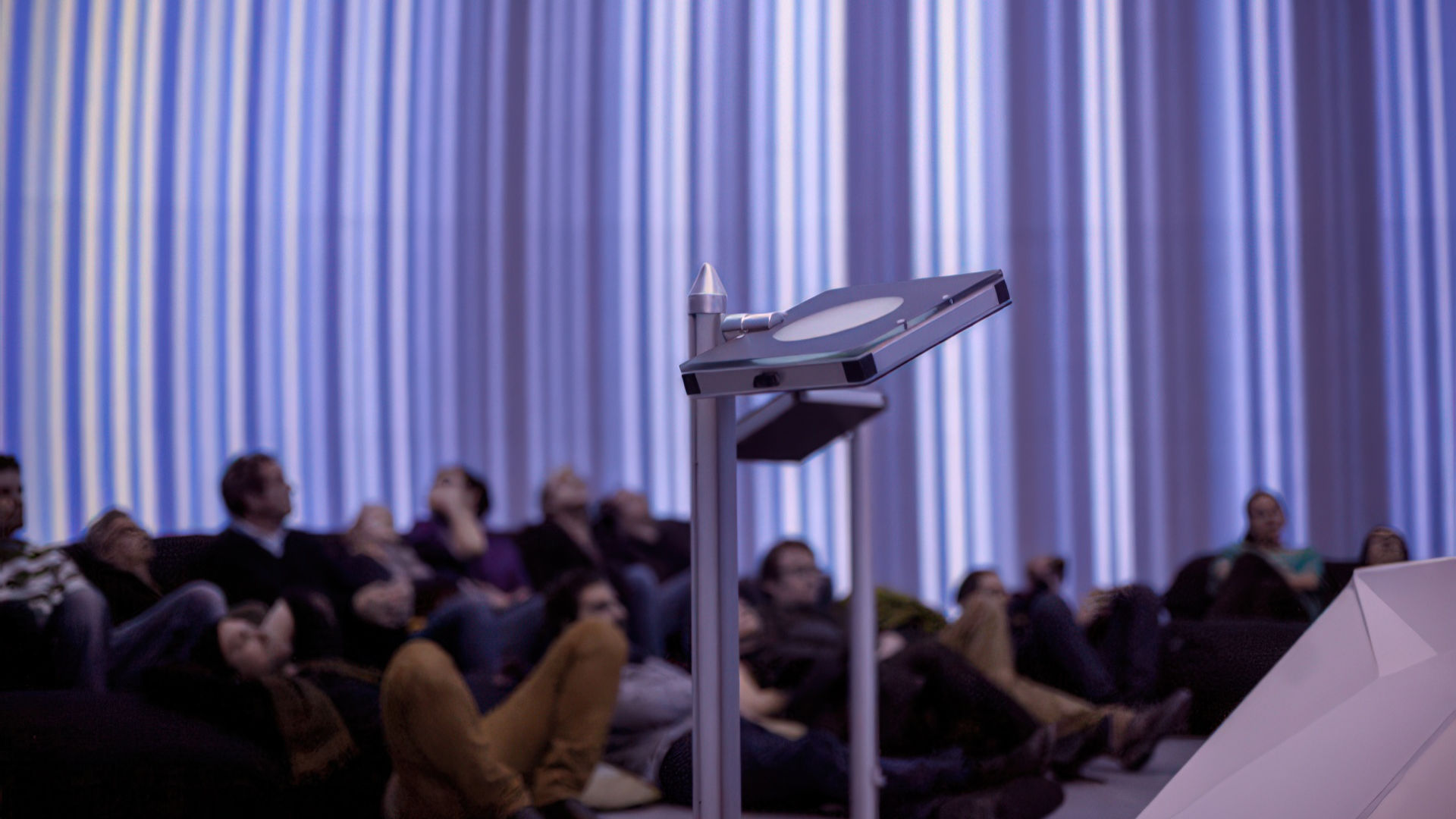 Born from the interplay between audiovisual art and interactive installation, ObE is a UNIQUE sensory experience. Responsive generative 3D visuals take the viewer into a visual journey that is experimental and organic. The scenography boasts a circular interface equipped with infra-red sensors synchronized with a rig of DMX lights and a 3D mapping projection to make an unconventional orchestra.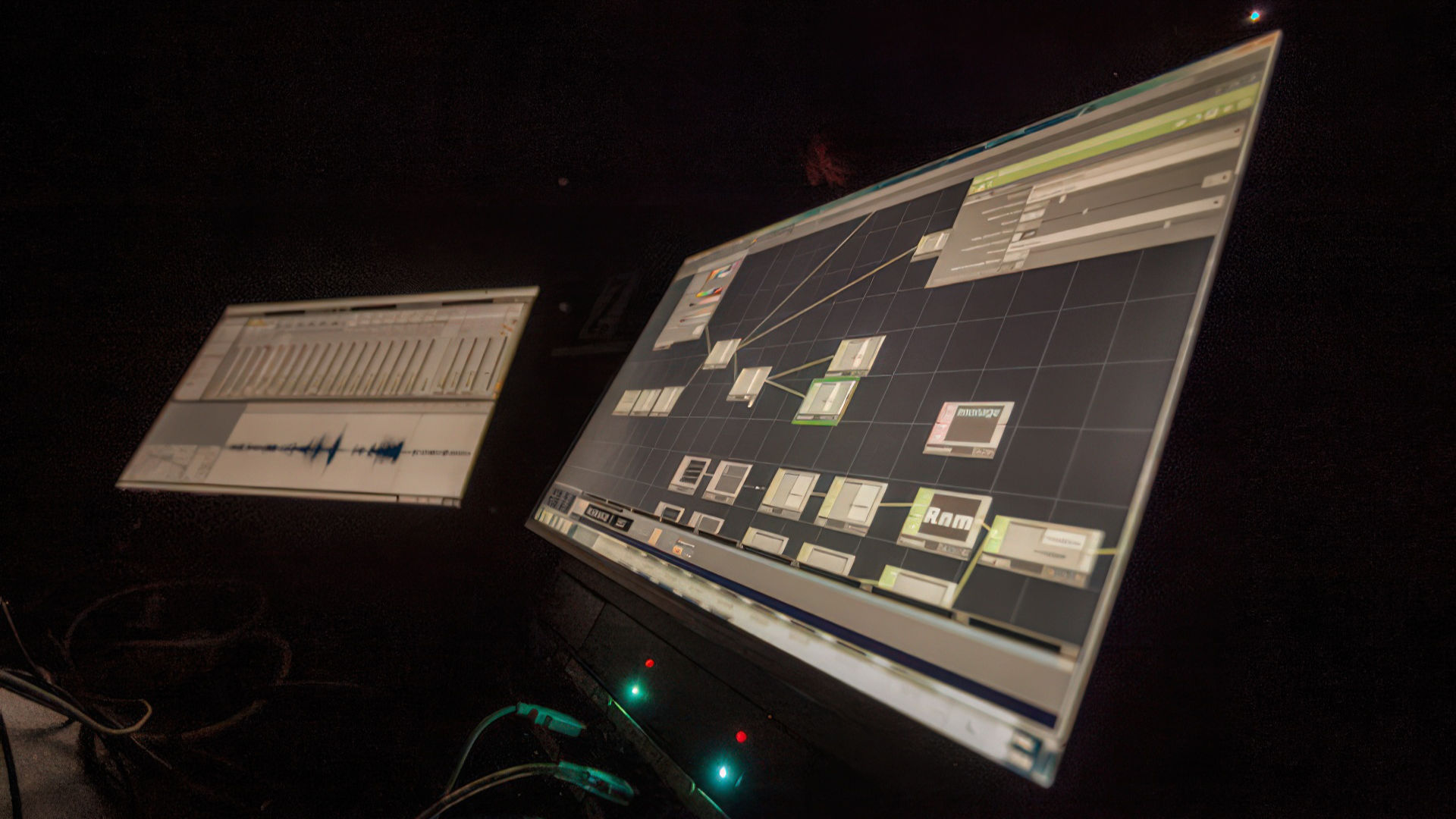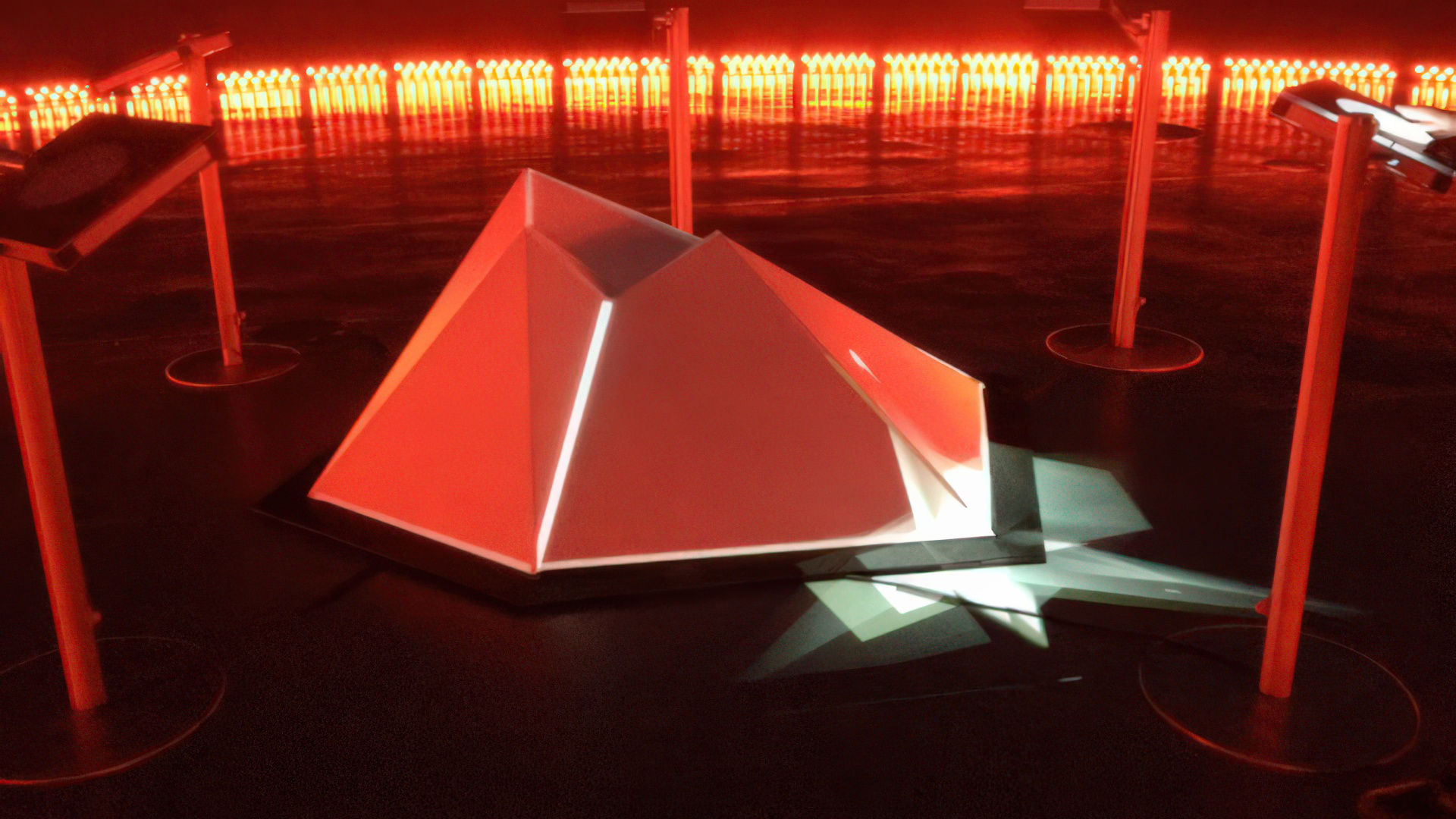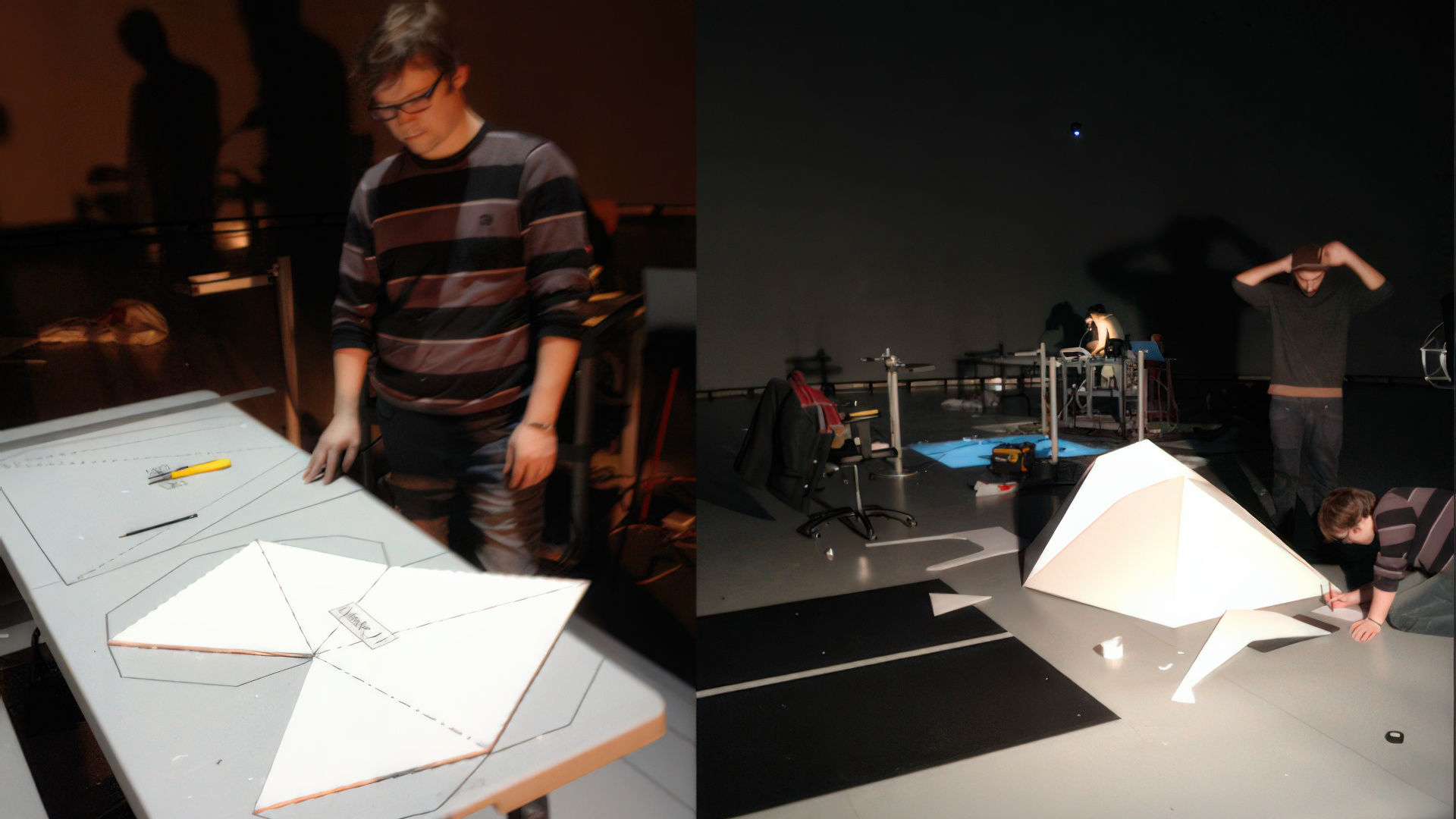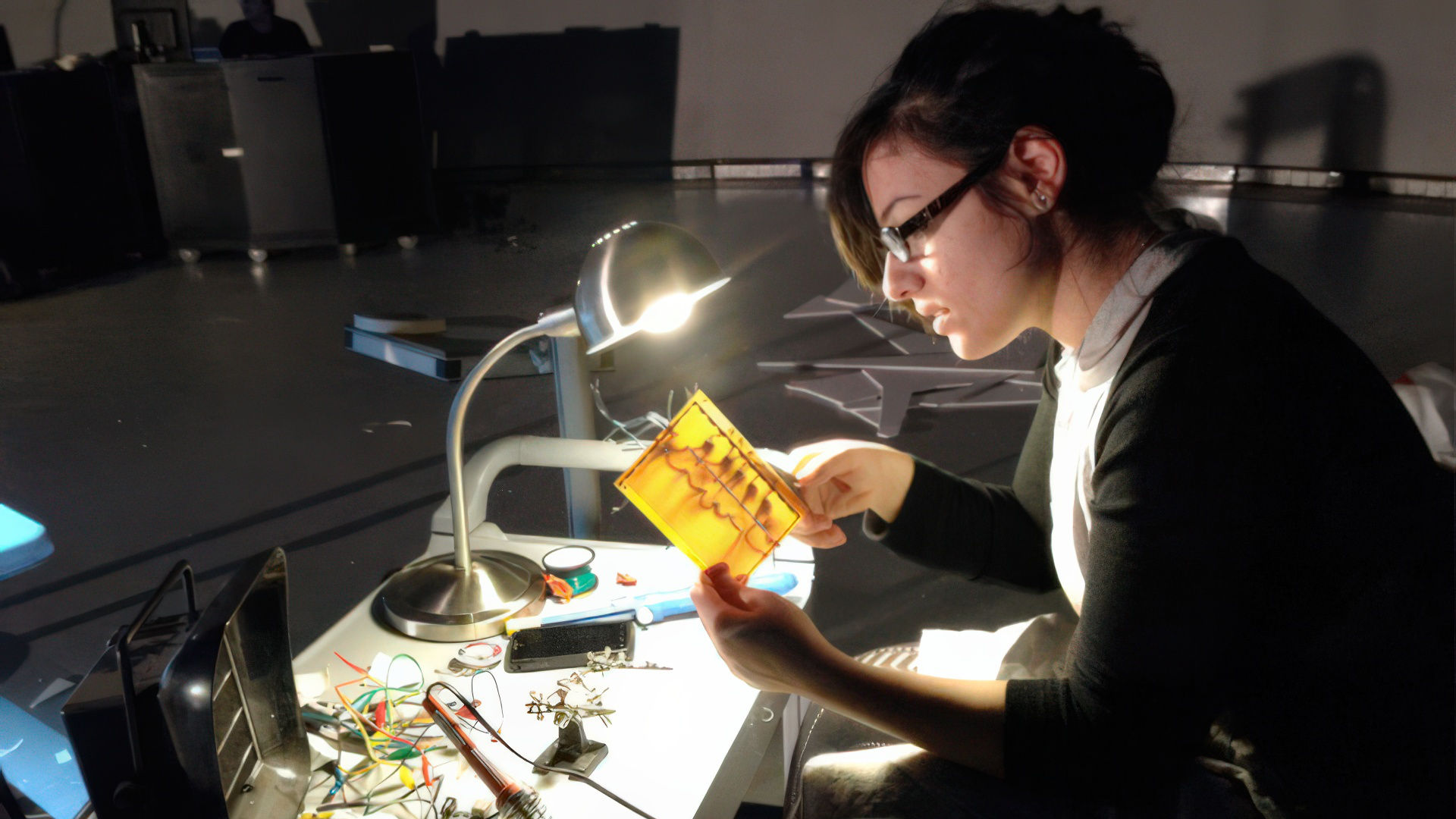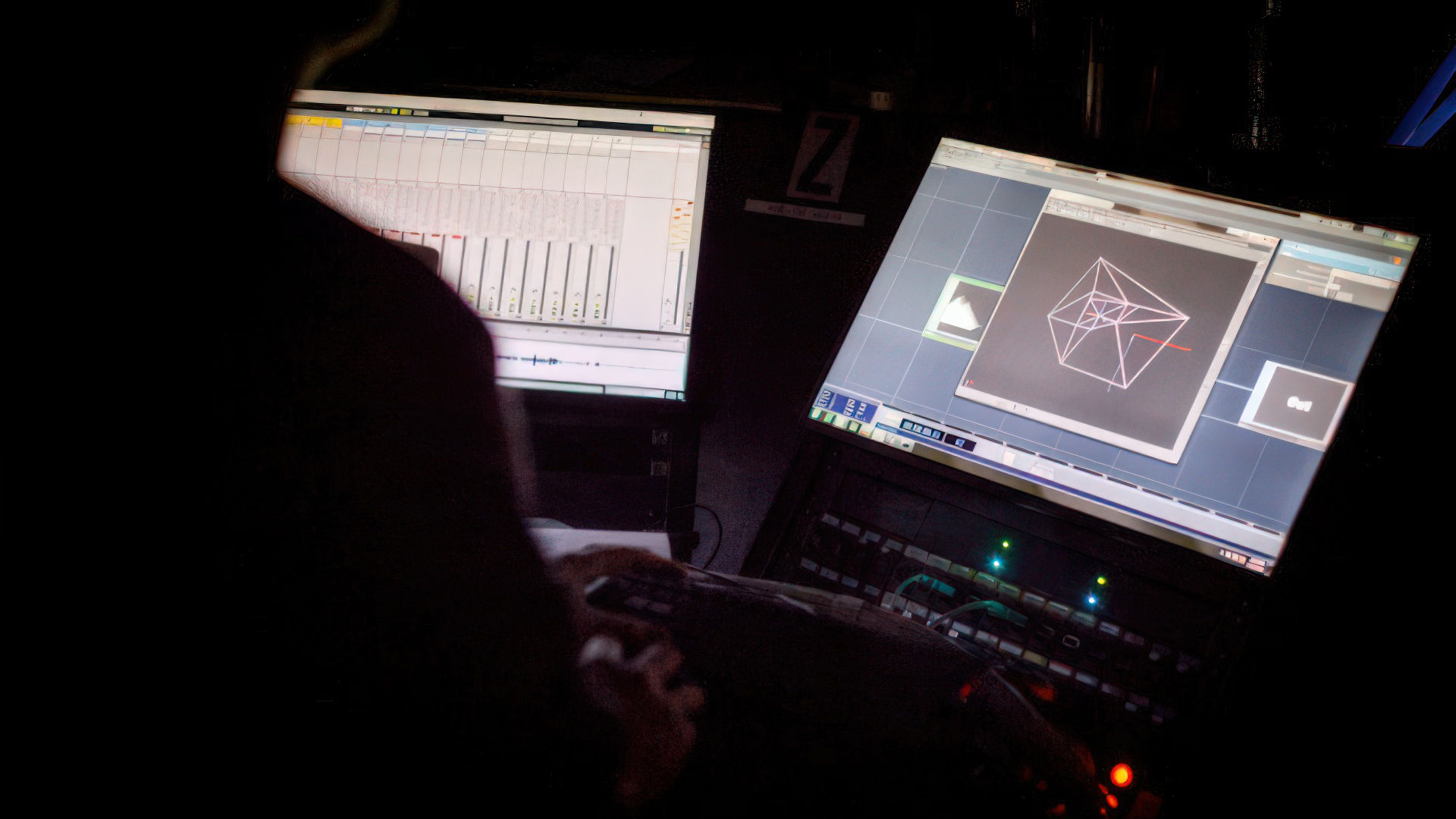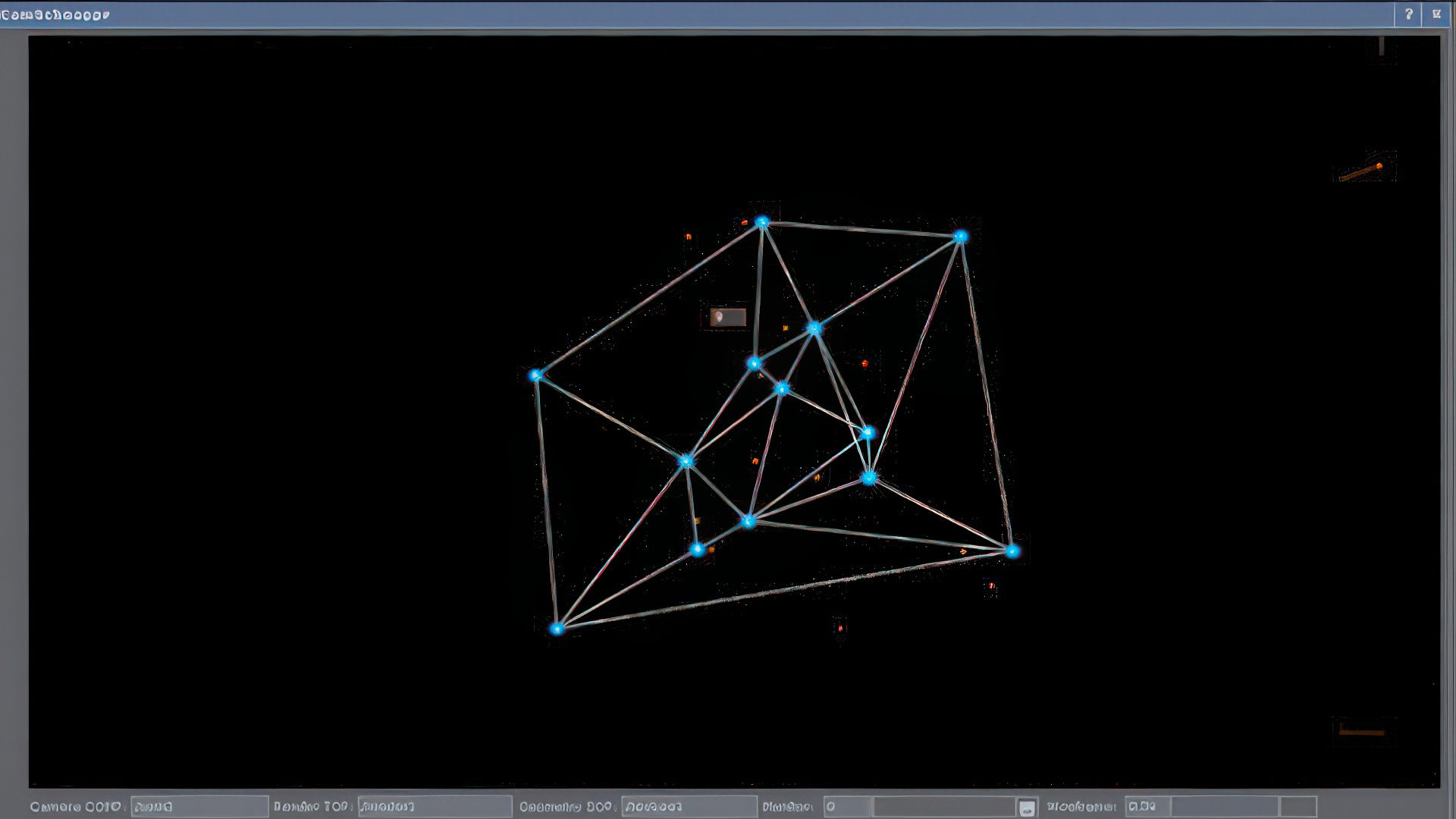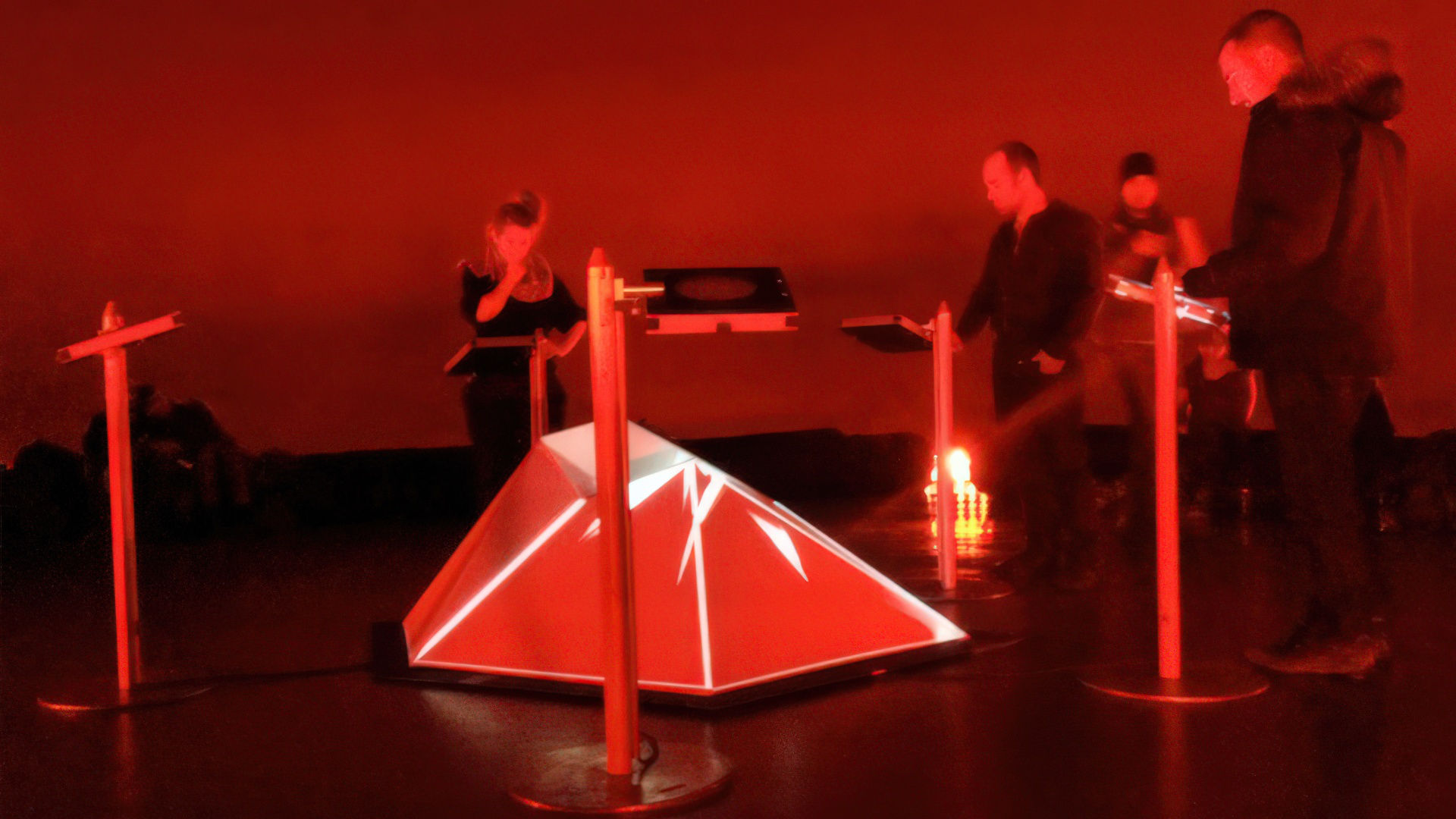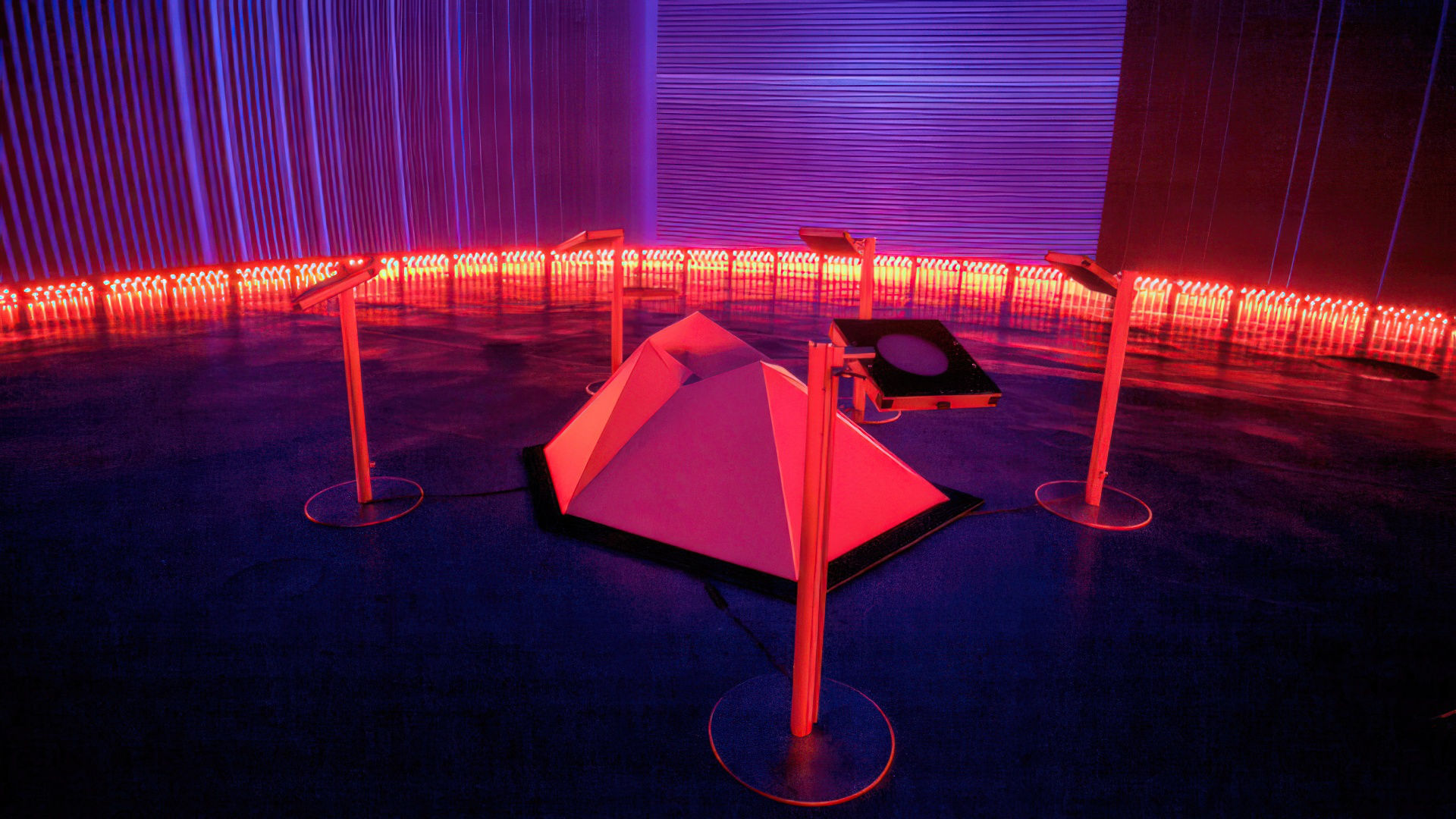 3D INTERACTIVE MAPPING

Floor projection possibilities gave us the idea to reshape the space, by placing prism sculpture made of foam board at the center of the environment, we aimed to represent the core of the creature and a way to connect with ObE. We designed a 3D model and exported it in a software called Pepakura Designer that unfolds it and gives you the piece you need to cut off in order to reconstruct it. Then in TouchDesigner we used CamSchnappr to adapt the mesh and project onto it.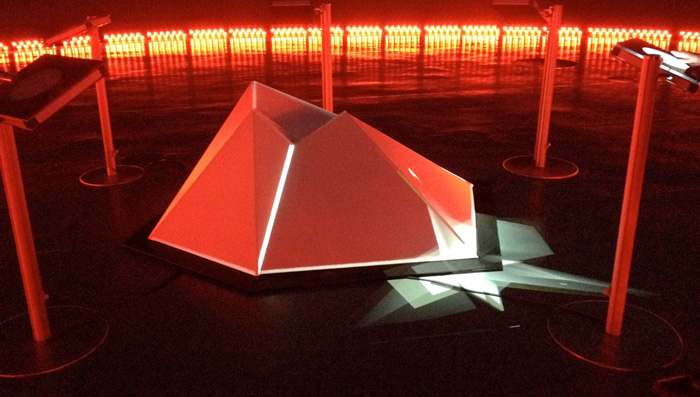 (Fred Tretout, Stefano Gemmellaro, Tina Salameh - work in progress)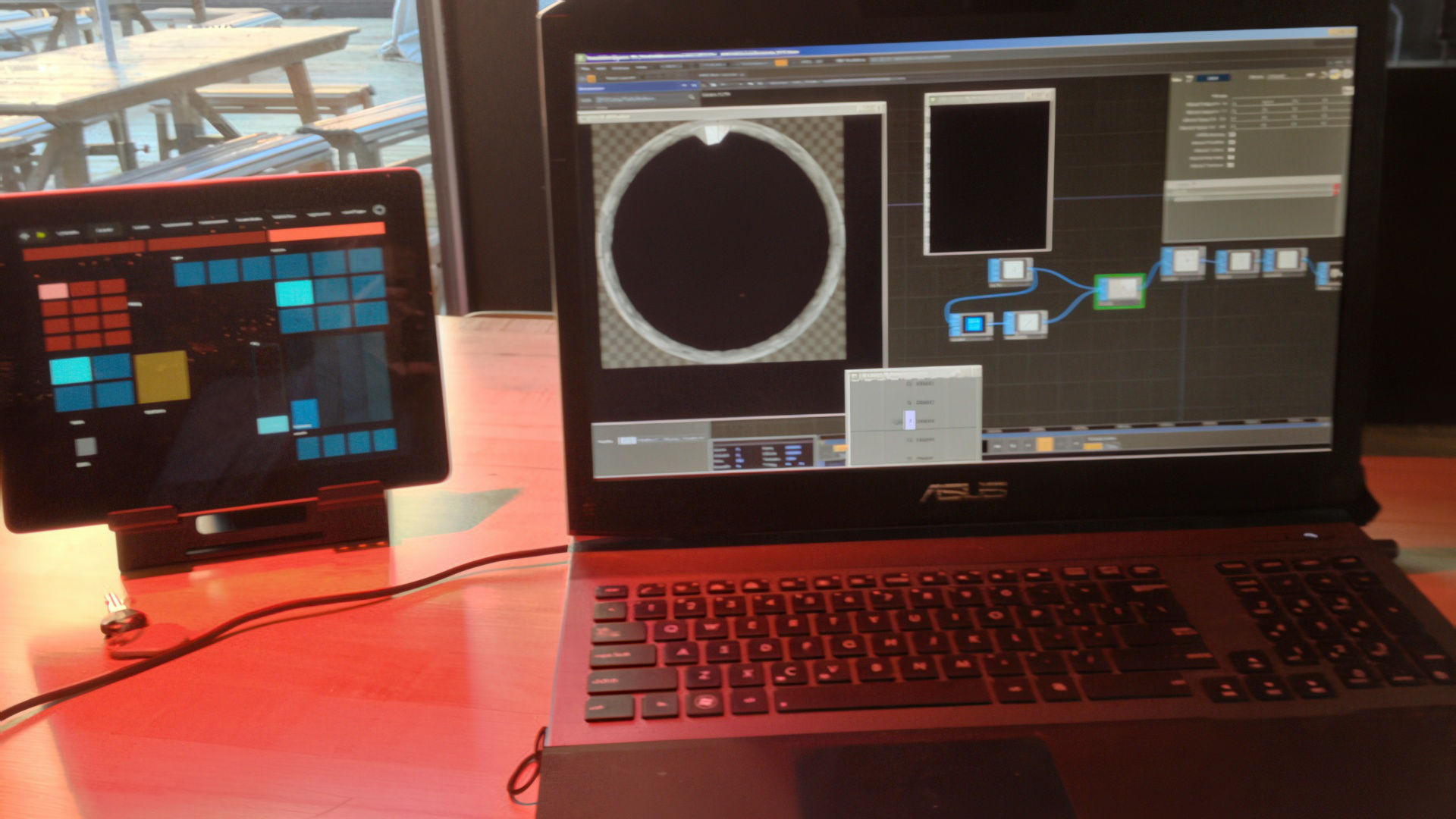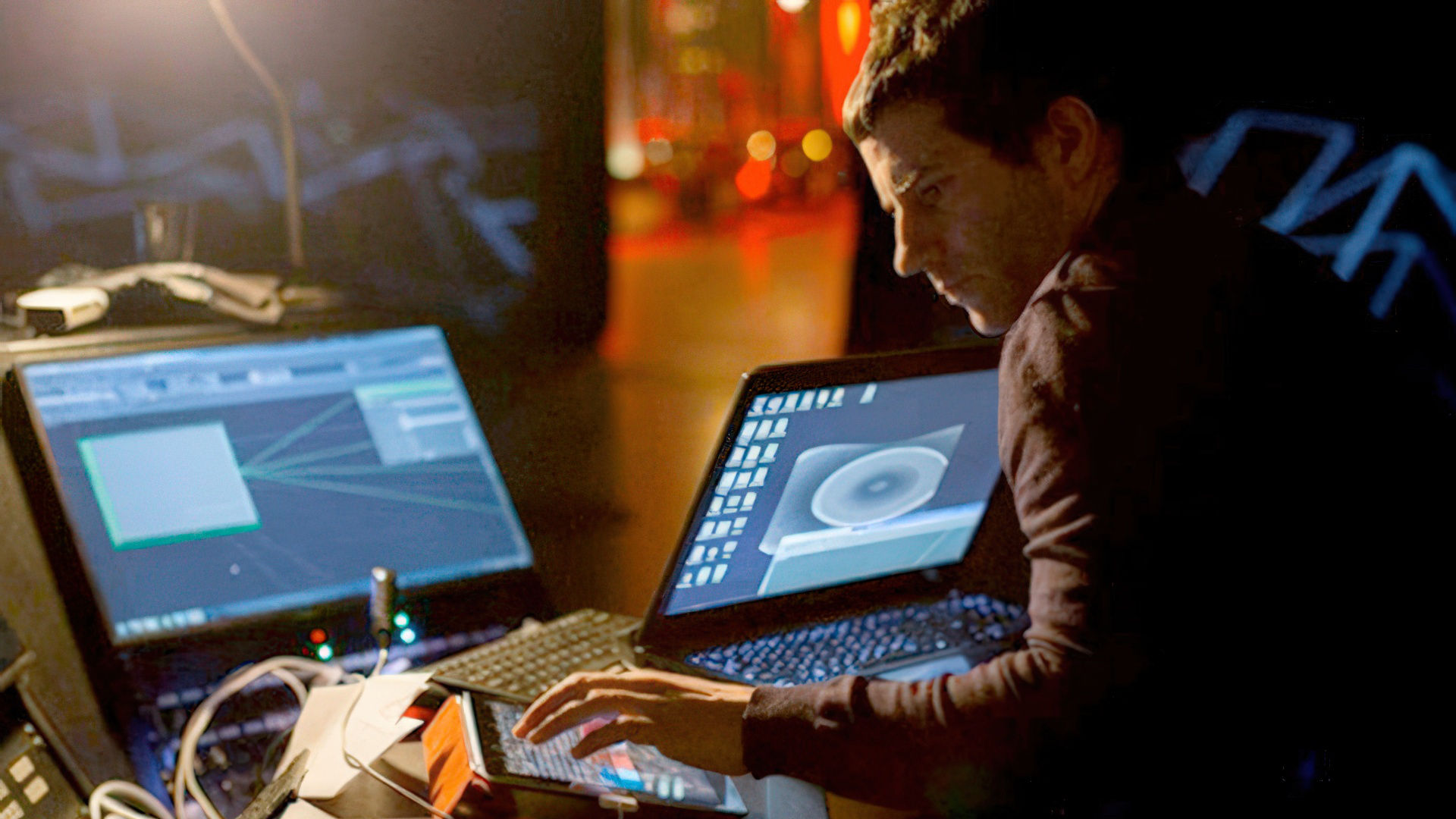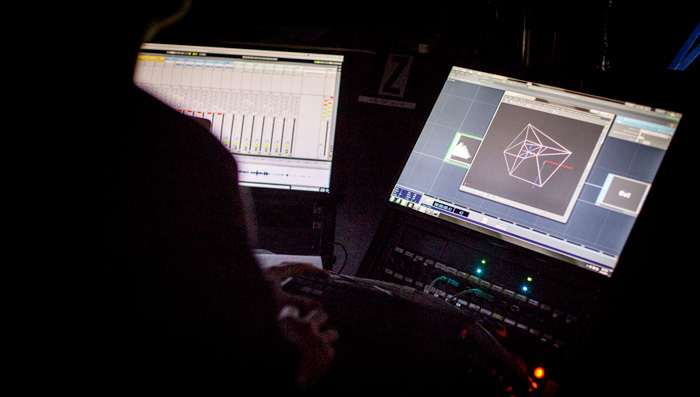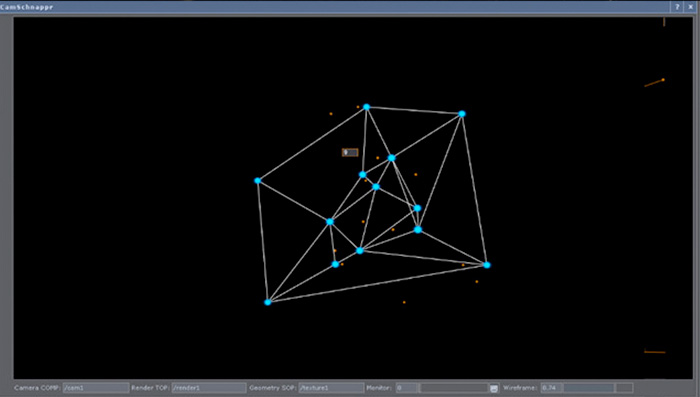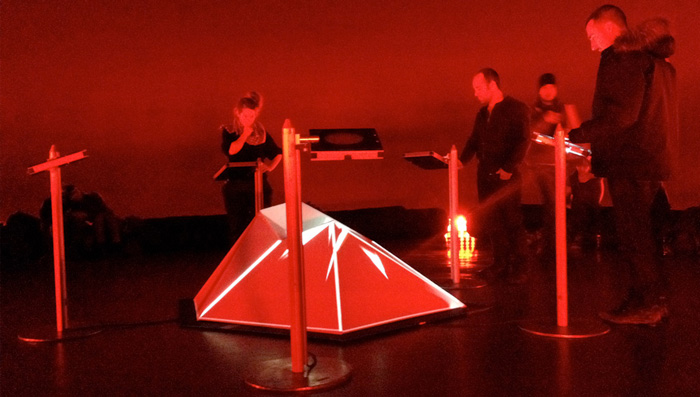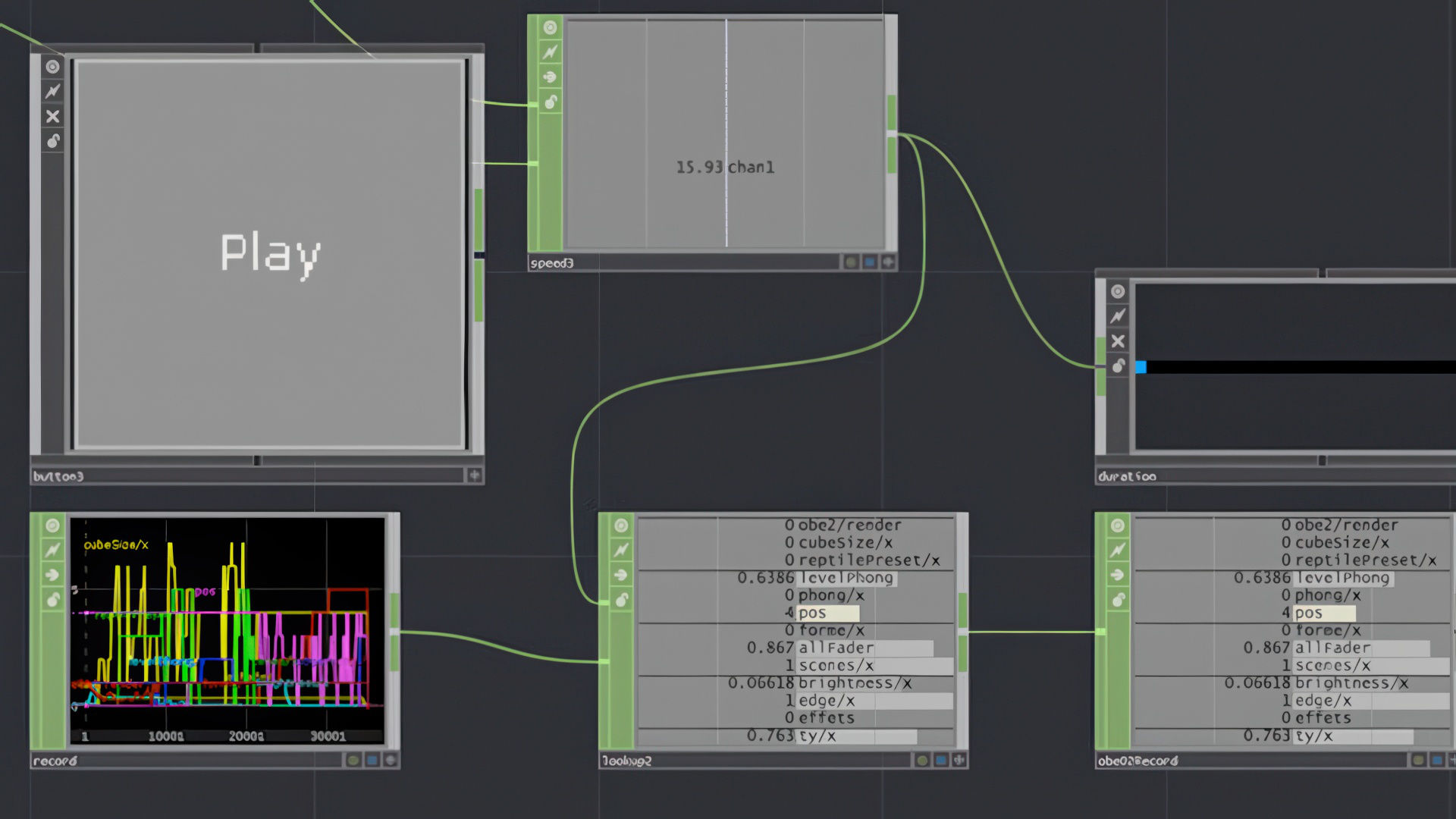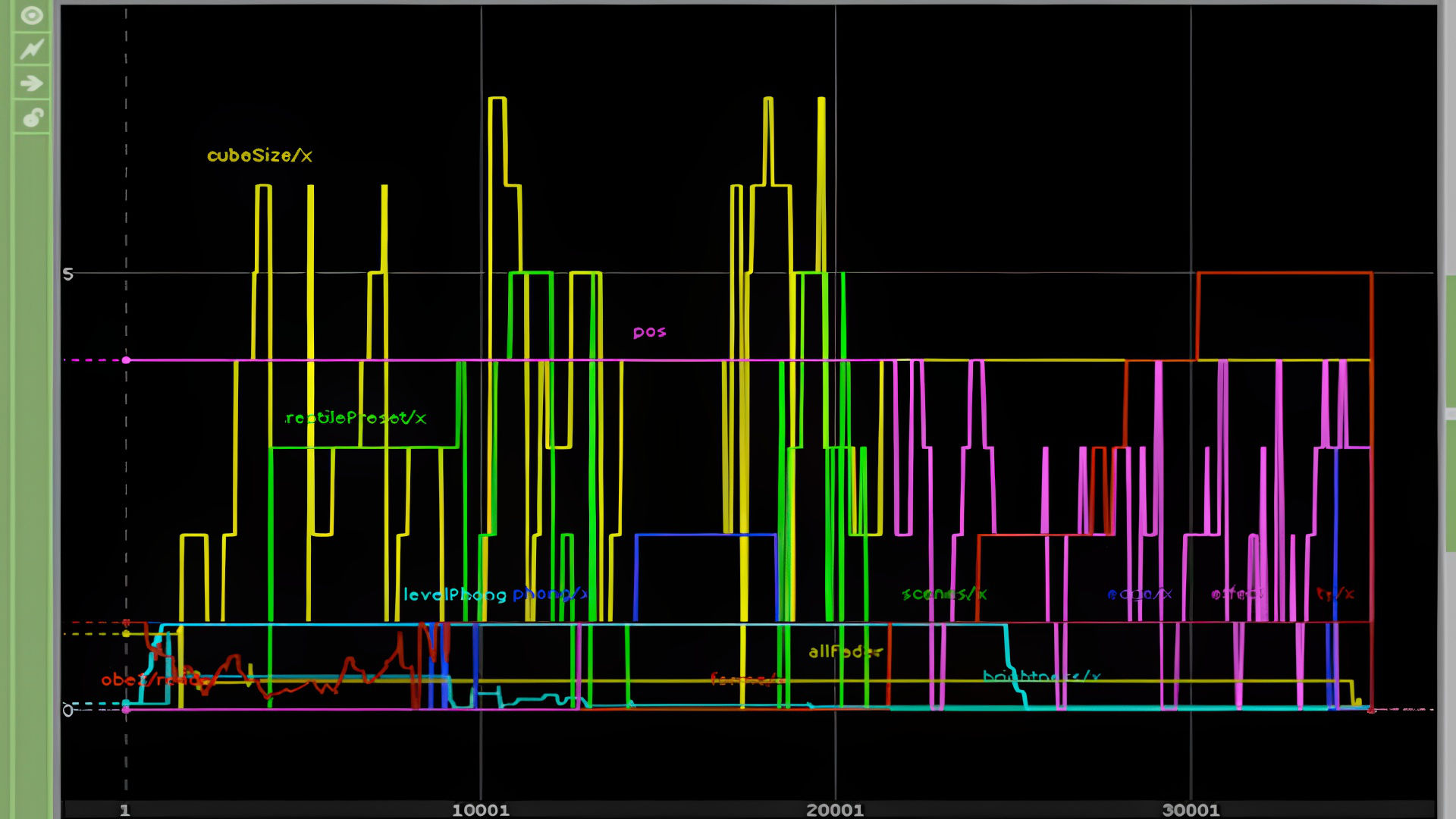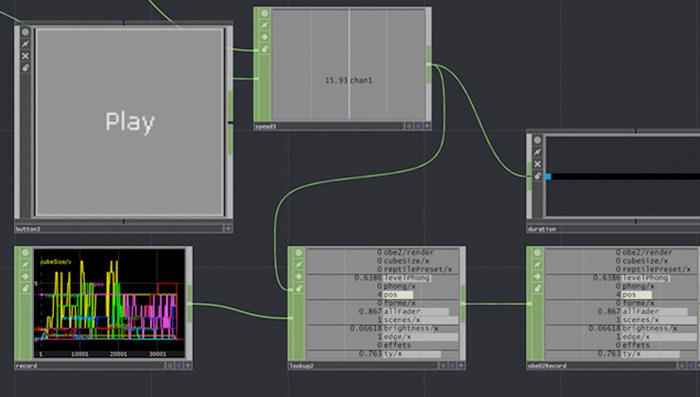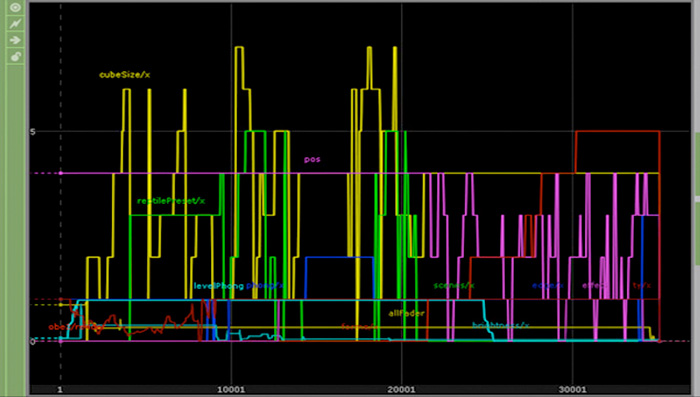 LEMUR TOUCH CONTROL

For most of my projects, I make intensive use of the Lemur to control TouchDesigner and other devices (DMX, sound,..). The In-App Editor is very useful as it lets you design your templates on the fly without the need of a computer. Because of its wide choice of UI, (multiball, sequencer,..) and the objects physics, it becomes so simple to automate sequences and to use it as an animation tool.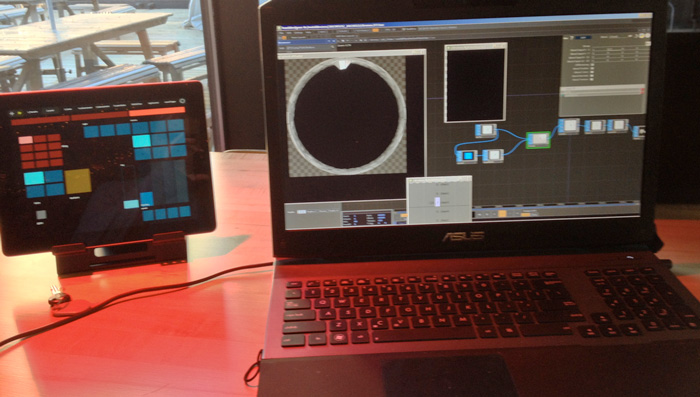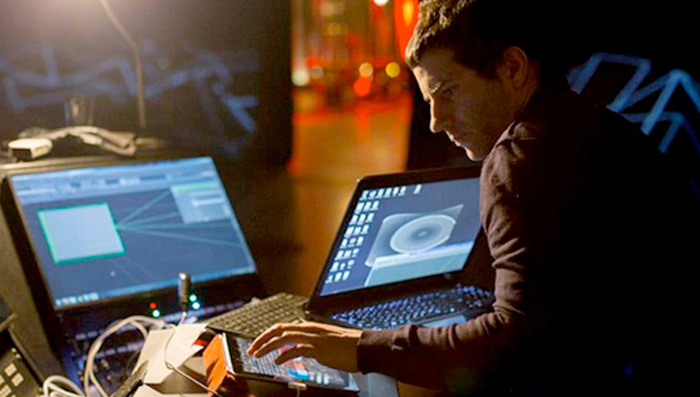 EXHIBITIONS


15th Jan - 15th Feb 2014
Sociéte des arts technologique
Montreal, Canada



REVIEWS
* The Creators Project
* Derivative Blog
CREDITS


CONCEPT
Maotik and Fraction

GENERATIVE DESIGN
Maotik

SOUND ARTIST
Fraction

PRODUCTION
Société des arts technologiques

PHOTOS
Sebastien Roy